"So what's a Brass Ovary" someone asked me. Sounds harsh!
When Adreinne and I searched for a radio show name we wanted it to be about Empowering Spiritual Choices. We also wanted it to be a name that stands out. And it has.
Being ladies from the Bra Burning days, now in our Crone Supreme Diva stage, we have alot of lessons we have learned. When we were brought together through the internet waves over 1000 miles apart, we decided to introduce our selves at the Blue Sky Cafe in Fletcher, North Carolina. That was over 4 years ago, and now we are partners in a Psychic Radio Show that is over 1 year old. Each of have been an Intuitive Light Worker over 37 years. That's 80 yrs experience combined!
http://brassovaryradio.com
HOW DO YOU BE BRASS OVARY?

You remember in every life situation you have 2 life choices. Sink? Or Swim?
It's damn easy to give up. Strength takes courage.
Every life choice is like a bank deposit of emotional input.
The question to ask is, "What is my return here?"
If you see that you are giving way more then getting back.....RUN.
But if you can clearly see small deposits are giving you joy, profit, perfection and a possible future, SWIM!
Sometimes being Brass Ovary, is knowing when to walk away.
Men can be Brass Ovary by cooking, sharing in chores, and being in touch with animals.
Being Brass Ovary is being New Age, Ying/Yang
Be sure and listen to our radio show and see what we mean.
Get 2 Readings, by 2 Psychics, per call to: 646-378-1981
Our Internet Show Site is http://blogtalkradio.com/thebrassovary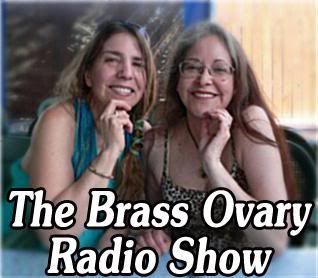 Join us Wednesday Mornings at 10:30AM Eastern, 9:30 AM Central